Hi, now that you know what our colleague researchers of WP2 do (all about gasification!), it's time to present you the third work package (WP3). Our goals are bold and ambitious but our hearts are strong and courageous! We will overcome the difficulty of handling the by-products of WP2 by developing high-value products with them. We plan to upcycle these by-products into low-carbon building materials, being another positive contribute toward a more sustainable and circular economy.
If you are excited about to figure it out how we intend to do it, you can click on our names to find more about us and get our contact details. Below, we just present you a brief description of our main tasks and objectives: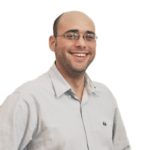 Hugo – ESR9. My main objective is conditioning the incineration products. These incineration products are not only those produced by the WP2 but also those produced in the traditional household waste incineration plants (bottom and fly ashes). In order to achieve this goal, I must develop a new pyrometallurgical procedure for maximizing the metal recovery and simultaneously generating an optimized precursor slag for geopolymers and glass ceramic production. Exploring and modeling the thermo-physical properties of the original slag along with the optimization of the modified cleaned slag properties will allow the rest of WP3 to create valuable product with 100% of waste.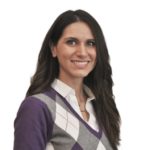 Georgia – ESR10. The objective of my research is the transformation of the municipal solid waste incinerator bottom ash (MSWI BA) into a valuable product, an inorganic polymer, which can be used as a building material. The first step for this is the thermal treatment of the MSWI BA in a microwave furnace and the subsequent quenching, so a highly amorphous material is obtained. The activation of this material with an alkali solution will be the final step for the synthesis of inorganic polymers. In addition, a thermodynamic model will be formed, allowing the selection of the most promising additives and thermal treatments based on the composition of the specific incoming residue, as well as to predict the outcome of the slag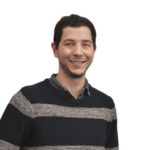 Guilherme – ESR11. I'm in charge of engineering building materials converting vitrified solid residues derived from the thermochemical conversion of RDF (WP2) into raw materials to produce innovative value-added low-carbon products. Upcycling such residues will represent a sustainable value-chain solution. Within the scope of my project a reusable and recyclable composite, that is both heat insulating and responsive to temperature fluctuation, will be developed. The targeted properties require a final composite featuring layers of alkali activated materials (AAM) that alternately present tailored porous microstructure and phase change materials (PCMs) inclusion.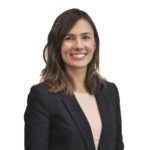 Patricia – ESR12. My PhD project has the purpose to develop glass-ceramic materials with novel functionalities made with materials originated from the processing and conversion of the landfill waste, which are delivered by Work Package 2. The outputs from my PhD will be the production of building materials such as dense and porous alkali activated materials with a low carbon footprint and chemically stable.
If you are interested in our research and want to get more information, get in touch with us! The figure underneath should explain you somewhat more the interrelations in WP3.