Goooood day, hi and hello. We are the Early Stage Researchers (ESRs) of WP4 of the NEW-MINE project. We represent the last WP and could be considered a little bit outside the box, if you will. While most of our colleagues have to deal with different technologies of Enhanced Landfill Mining (ELFM) and do research on specific topics along the value-creation chain, we are the group that looks at overall concepts and implications of ELFM. That means looking at ecological, economic and social impacts and their evaluation. If you are curious about who we are, you can click on our names to find more about us and get our contact details. Here you have a brief description of our main tasks and objectives: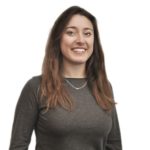 Giovanna – ESR13. Hello everyone! I am the ESR responsible for the environmental impact assessment of all ELFM solutions and processes involved. More practically speaking, with specific data from all ESRs' projects, I will assess the environmental impact of different scenarios to identify the weak points of the solutions and find the optimal and most sustainable one to apply to our case studies. My aim is to do so by integrating two methodologies for the impact assessment, namely Risk Assessment and Life Cycle Assessment, in order not to underestimate time and spatial- dependent data that can affect results.
I am working in Leuven, a beautiful University-city in Belgium. If you have any questions don't hesitate to contact me via email!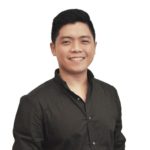 Jay-el – ESR14. In which conditions will ELFM be profitable? I will try to answer this as I pursue my research. In its entirety, I am doing a two-fold research. The first part is about the development of a techno-economic assessment model for the quantification and identification of critical economic factors. It should be a flexible model in a way that it is applicable to many cases, accounts a multi-stakeholder perspective, and internalizes monetized externalities (from Paul, see below). The second part is about the development of a multi-criteria assessment method for the identification of both economic (this study) and environmental (from Giovanna) performance trade-offs, which will aid on the selection and further improvement of various landfill mining and landfill management concepts and technologies, including ELFM.
Do you want to know more? I am more than willing to discuss it with you. You can contact me via e-mail.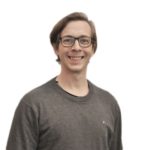 Paul – ESR15. I am the last in line of all NEW-MINE ESRs. My job is to look at policies and regulations affecting ELFM and how to actually implement it. To do so I will look at all the different stakeholders involved, like the different landfill owners or local communities (You might have read about our Locals Event). The point of this is to identify important regulations and market conditions for different stakeholders to then develop a method to quantify environmental impacts of ELFM and integrate these externalities with the work of my colleague Jay-el. We will also apply our developed method and if all goes well I will write some policy guidelines to spread the gained knowledge. Jay-el and me are stationed in Linköping, Sweden but will also do research with our industry partners and Prof. Steven Van Passel from the University of Antwerp in Belgium. Sweden is great, so if you are ever in Linköping, you are welcome to pay us visit. Any questions? Contact me via email.
If you are interested in our research and want to get more information, get in touch with us!