Hi, we are the four Early-Stage Researchers (ESRs) of Work Package 1 and we are in charge of the first steps of the NEW-MINE project! In these initial steps we will deal with the landfill exploration and excavation works, as well as with the mechanical processing of the excavated material, in order to unlock the recovery and energy generation potential of these materials.
If you are curious about who we are, you can click on our names to find more about us and get our contact details. Here you have a brief description of our main tasks and objectives: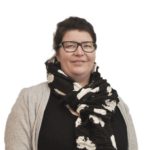 Christin – ESR1. I am working on the task "Modelling the landfill subsurface through integration of multi-sensor geophysical data". This task represents the start of the ELFM value chain. It aims to deliver information on the amount of the landfilled material and on the value of the material for the further upcycling and processing techniques, the so-called exploration of the landfill. This exploration mainly consists of the application of non-invasive, electromagnetic geophysical techniques on the landfill sites and the processing of the data output. Do you have further questions? Do not hesitate to contact me via email: christin.bobe@ugent.be.
Cristina – ESR2. I am in charge of the waste characterization and recovery of desired materials -metals, Refused Derived Fuels (RDF) and building materials- from landfills by mechanical processing. As a result of my work, I will expand the geophysical model, developed by ESR1, by including indicators of material quality, quantity and mineability, derived from excavations and processing tests. Any questions or wishes? You can write me an e-mail at garcialopez@ifa.rwth-aachen.de.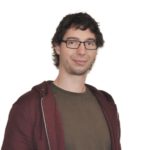 Bastian – ESR3. I work on the utilization of sensor based sorting equipment in order to separate valuable particles (e.g. metals or plastics) from landfill material during mechanical processing. Thereby the defilements complicate the sorting in particular. Therefore I will study the influence of defilements on sensor based sorting and work on wet-mechanical treatment in order to reduce defilements, creating high quality recyclable material. Any questions or wishes? You can write me an e-mail at bastian.kueppers@unileoben.ac.at.
Juan Carlos – ESR4. My job is the production of RDF from presently inappropriate waste fractions. These are the fines fractions, which normally contain a relatively high amount of undesired components for the RDF production, i.e. pollutants, high moisture and elevated ash content. This, in most cases, places these fractions into the disposal pathway and discards their potential to recuperate energy and raw materials. My main target is to find a way to treat these fractions in order to minimize the amount to be disposed-off and maximize the amount to be recuperated or transformed into energy. Do you have questions or any great idea to share with me? Please send me an e-mail to juan.carlos.parrodi@shanks.be.
If you are interested in our research and want to get more information, get in touch with us!