As a Marie-Curie Early-Stage Researcher (ESR) everyone has the opportunity (and obligation) to do one or two secondments. These short stays in the project partner organisations are a fundamental part of the 'European Training Network'. However, it is sometimes challenging to schedule these secondments at the best possible time. The initial planning of the secondments can be in conflict with the path your Ph.D. takes. Experiments may need to be rescheduled because a piece of equipment needs reparations or maintenance, or you have to run extra experiments upon request from a paper reviewer. But, if you plan the secondments well, they can be the fuel you need to clarify ideas, to convert your research into an article and a tool for receiving more diversified feedback about your research.
In the New-Mine project framework, I had two secondments planned, one at ScanArc and one at KTH, both in Sweden. But after my first experiments, I decided to slightly modify the initial planning of 2 secondments to 3, but with a shorter duration. The 'harvest' from these secondments was really copious: the first two secondments resulted in two journal papers (in process of writing) and one conference paper. I The three secondments resulted in a fruitful exchange due to:
A shift of the stay. The secondments took place after I gained more experience in the process I was studying, the syngas cleaning. This helped me to give better feedback to my colleagues on how to deal with the problem of gas cleaning and which data was the most useful for me in order to improve my tar cleaning experiments. My message: Doing the secondment after you know what you want from it is the key to obtain useful results. Knowing your process better will help you to contribute to your host's knowledge and experiments planning.

Exchange of ideas with a different research group. For the second part of the secondment, I had the idea of exploring a new material for syngas cleaning. And it resulted to be a material already studied at KTH, on which one member of the group (Nanta Sophonrat) helped me to understand better how the material could be better used. Nanta's past experiences helped me to determine, for instance, how to find the proper particle size, how to place the material in the reactor, which analyses were the most insightful to understand the results, etc. Ilman ( my KTH host) helped me with the grinding equipment as well as with the development of the gasification experiments. In addition, we presentated our results to other KTH colleagues, which helped me to better communicate my results to the scientific community. My message: Take advantage of being in a different environment to find simpler and more efficient ways to communicate your scientific message. Use the host's knowledge to overcome the problems you have had during your experiments.


Exploration of different aspects of the research with the industry. During my third and last secondment three of the New-Mine ESR's were reunited: Ilman Nuran from KTH, Marco Gigantino from ETH and me. The idea was to develop a model to describe an industrial plasma gasification process. I must confess that at the beginning of this daunting task, I was quite doubtful about our chances of success. However, we enjoyed a very enriching exchange with ScanArc staff, where we talked with Sven Santen and Daniel Sundberg (senior advisors) about real plant data. We were able to describe the process by using an Aspen Plus model. Although this needs still to be improved, I am pretty sure this will result in a very good journal paper. My message: Involving more people in your work might become it slower, but in the end, you can get a more complete frame of your work and you will be able to communicate your results to a broader audience.
In conclusion, my three secondments have been a strong asset for my PhD-research. In collaboration with many colleagues who I wholeheartedly thank, I managed to get the best out of them!
About the author: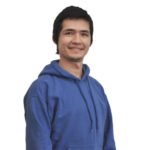 Yamid is our ESR06. He originally is from Colombia, but moved to Belgium to work on his PhD as an employee of the University of Leuven. He is a lover of croissants, Viennese chocolate, patacones and Belgian fries. His main task is to find the best conditions to clean syngas, obtained from municipal solid waste, using a pulsed-corona plasma, which will allow to use syngas in a greener and more efficient power generation and chemical synthesis processes. You can contact him at yamidali.gomezrueda@kuleuven.be.